Skip to Content

Collecting on the Edge
Modern and contemporary art created in the American West, manifesting an independent spirit and embodying unique ideas, has been largely written out of the mainstream narrative of art history or placed in unhelpful contexts. "Collecting on the Edge," featuring work by 172 artists from the collection of the Nora Eccles Harrison Museum of Art at Utah State University in Logan Utah, aims to correct that situation.
---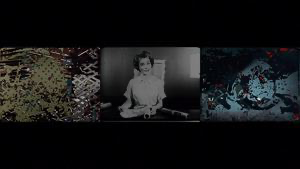 Pat O'Neill
3-channel digital edit (7:38) on a loop from a 1-channel 16mm film (18 min.)
Video

---
Your current search criteria is: Portfolio is "Collecting on the Edge" and [Objects]Artist is "Pat O'Neill".